What is the ABA routing number?
The ABA routing number is a 9-digit number assigned to financial institutions by The American Bankers Association (ABA) to identify the financial institution upon which a payment was drawn.
Routing numbers are sometimes referred to as "check routing numbers", "ABA numbers", or "routing transit numbers" (RTN). Routing numbers may differ depending on where your account was opened and the type of transaction made.
The Santa Fe Federal Credit Union ABA Routing Number is 311376850.
Where is the transit/ABA routing number on my check?
The routing number is 9-digit number found on the bottom left of your check. The account number is the series of numbers found at the bottom in the middle, and the check number is the series of numbers at the bottom on the right.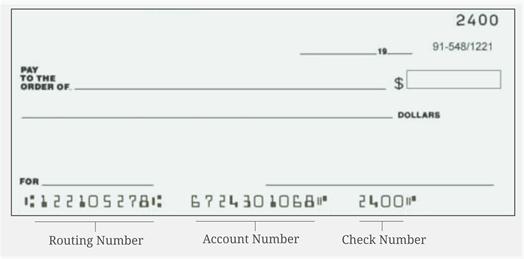 About Santa Fe FCU
We are a full-service financial institution offering savings, checking, loans, and the digital services you need to keep you going! You'll find personalized service, great rates, and a banking experience that you can benefit from at all stages of life.
Learn More